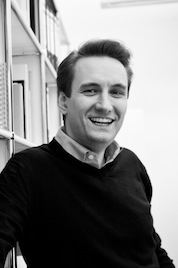 Dr.-Ing. Dipl.-Wirtsch.-Ing. Tim Zinke
Visiting lecturer for the module "Digital Planing and Building Information Modeling"

HOCHTIEF ViCon

Sprechstunden nach Vereinbarung

tim zinke∂ kit edu
HOCHTIEF ViCon GmbH
Alfredstraße 236
45133 Essen
Research topics
The working group Digital Life Cycle Engineering (led by Tim Zinke until September 2021) combines research topics of the two megatrends digitalization and sustainability. The following main objectives are being pursued for the construction sector:
Provision of life cycle information for decision makers
Integration of data for holistic analyses in digital building models
Use of open interfaces and data exchange formats
Execution of multi-criteria and multi-scale analyses under consideration of uncertainties
As a result, holistic calculation methods, computer-aided calculation procedures as well as benchmarks for components, building elements and structures can be provided. This will strengthen the collaboration between building professionals and improve the decision-making process. The most important research contents and the decisive methods used are visualized in the following graphic.
Research projects
Tim Zinke was the head of the working group Digital Life Cycle Engineering until end of September 2021 and was responsible for the funding, project management and processing of the following research projects:
Teaching assignments
Lectureship "Digital Planning and Building Information Modeling (DPBIM)" at Karlsruhe Institute of Technology (from Winter Semester 2019/2020)
Lectureship "Sustainability in Construction / Sustainability Assessment" at Karlsruhe University of Applied Sciences (from Summer Semester 2019 to Summer Semester 2021)